Teaching Professionals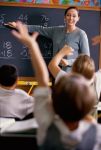 ScooPit, The Quick Thinking Card Game
can be used as another opportunity for young children to learn quick and simple math skills, the basics of strategy, friendly group game communication and; most of all, discover learning in a fun setting.
Today
, the opportunities are endless for children to learn through the ever increasing competition of technology and games in the Home and Activities Department's closet.

We are excited
to bring the advantage of ScooPit to the market that can add to your teaching arsenal.
Math standards
have stood the test of time and throughout a school year, thousands of teaching professionals find their own way of teaching skills, concepts and problem solving. We understand that it is disputed what is the absolute way for a student to learn.